Say Thanks to Child Safety Alarm Technology!
Did you know that kidnapping cases can now be successfully solved thanks to child safety alarm technology?
Recently, a girl who was kidnapped right in front of her stepfather at the age of eleven in the year of 1991 reappeared and was reunited with her family after eighteen long years. Now a woman, Jaycee Lee Dugard suffered tremendously at the hands of her abductor.
In early 2009, little Haleigh Cummings from Satsuma, Florida was allegedly kidnapped from home while sleeping in the same room as her father's seventeen year old girlfriend, Misty. Despite massive search efforts from the Putnam County Sheriff's Office, individuals of the community, and even Texas EquuSearch, there is absolutely no trace of the small child.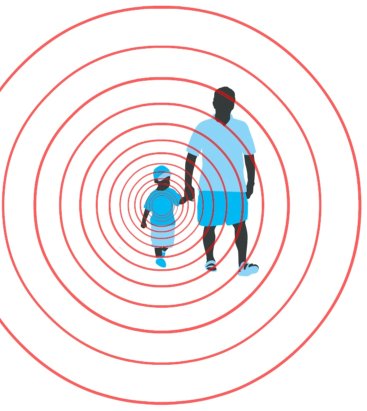 Had either of these girls had a child safety alarm
on; these cases could have been solved quickly. In today's world of extensive crime, kidnapping, and unexplained disappearances, parents are on guard.
Child alarm technology is considered a "breath of fresh air" among parents who want to know where their child is, and want the comfort of knowing where their child wandered off to should they come up missing.
Child alarm technology come in a wide assortment of types and styles. The goal of the alarm designated for children is to allow parents to know where their child is at any given time.
There are basically two forms of technology used in these types of electronic devices. The first type of technology is a relatively simple form that implements technology that uses a "receiver" and a "transmitter" and emits a decibel based sound that often resembles that of beeps or chirping in order to alert a parent, or the individual in possession of the receiver that a child is moving out of a specific range.
Once the alarm is emitted, individuals may use the receiver in order to determine if they are close to the transmitter that the child is in possession of. This is the most popular and least expensive type of adolescent safety alarm technology.
The second type of adolescent safety alarm technology implements the use of GPS technology to provide specific coordinates and details surrounding the exact location of a child. While less common, GPS child alarms offer much more valuable information to a parent or guardian, but often costs much more than the basic chirp signal alarms.
It has been established that nearly 90% of all reports involving missing persons each year are cases that involve children all the way up to the age of eighteen. Based on this staggering statistic, this indicates that over two thousand reports a day are made by parents, guardians, and other adults who are unable to locate a child. When it comes to kidnappings related to juveniles, there are basically three distinct types. Amazingly, being kidnapped by a family member is the most common.
The next most common type involves a child being kidnapped by someone that they know. Children who are kidnapped by someone that they consider a "Stranger" makes up less than 25% of all reported cases. Given these statistics, you can see how important it is to acquire a child safety alarm, and how vital it is that it is put to use.
If a child knows and trusts their abductors, they may not even realize that they have been subjected to a crime. However, a parent will know whether there is suspicion and can use the child safety alarm technology to locate their child before it is too late.
Kidnapping cases can now be solved quickly and effectively by implementing the use of the child safety alarm technology. If you are a parent or guardian, consider the benefits of this technology and incorporate it into your life.
---
Bath Alarms-Low Priced Child Safety

Home Door Alarms for Child Safety

From Child Safety Alarm to Home Alarm Systems

Back to Home Alarms-to-Alert-You