Home Door Alarms for Child Safety
Home door alarms are ideal for child safety. If you have small children who are prone to climbing out of the crib or older children who are intent on investigating outside the house after dark when you are busy with chores, this door alarm is one of the smartest investments that you can make. Door alarms will help the children in your life to stay safe.
It only takes seconds for a child to open the door and slip outside away from your watchful eye where they could be in danger quickly.
Home door alarms are easy for the home or apartment owner to install. When installing, make sure that they are above the child's reach, even when a chair is used.
The alarm operates by utilizing magnetic strips and is GE approved for indoor use. When the door alarm is in use and the child opens the door, breaking the magnetic contact, a 120-decibel alarm begins to sound.It will continue until the door is closed or the alarm is shut off.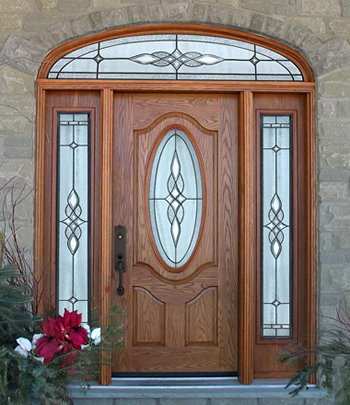 The home door alarm has a low battery test button as well as light. It requires 4 lr44 size batteries that are included with the set of two alarms. The alarm comes in two parts. These are easily secured to the door and frame with double stick adhesive tape.
Get Free Home Security Systems Quotes!
They should be mounted a half inch apart for the magnetic strip to work effectively. Be sure to read and follow the instructions about aligning the small arrows. The child door alarm also comes with a one-year warranty.
The home door alarm also can serve as a security device. The device alerts you by sounding if a thief tries to break into the house. The sound is roughly comparable to a rock band playing at your door.
The alarm may not be heard as well if you happen to be a long distance away from the door or if there are a lot of walls between you and the doorway. One possible solution is to add a doorbell extender to your home. The addition of a doorbell extender will allow the sound to carry up to a second floor.
There are other places that this can be used for effective alarms and alerts. These include cabinets, freezers, sliding patio doors and windows.
In addition to keeping the small children from opening the door and wandering off when you do not expect, this is a good system to help keep special needs children, adults with dementia or others from wandering away.
Get Free Home Security Systems Quotes!
Child door alarms do help to keep your family safe and give you peace of mind. Knowing that your children are safe inside your home and being alerted when someone attempts to open the door is a great way to get some peace of mind when you have energetic and exploring little ones.
SUBMIT YOUR COMMENT!!
Do you have a great story about this? Share it!
---
From Home Door Alarms to Child Safety Alarm

Back to Home Alarms to Alert You