What to Expect From Bed Alarms!
Bed alarms can prevent you from falling out of bed at home, may be something that you associate with little kids, but it is something that actually affects many different individuals.
The elderly, individuals who have vision problems, individuals who are suffering from Alzheimer's, and those dealing with dementia might find themselves falling in their sleep. This can be really very dangerous if left unchecked. Especially for older individuals this can be very scary. However, there is something that you can do about it. These alarms have been created to help prevent these dangerous falls.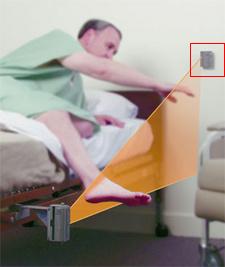 Bed alarms are made up of a couple of components. The most basic are the monitors and sensor pads. A pressure pad is designed to notice when the pressure has been removed.
When the pressure is relieved from the pad it will actually send a signal to the monitor that causes an alarm to sound. This will then wake the person alerting them to the fact that they are moving towards a fall.
The pressure pads themselves are very thin so that they can be placed wherever you need them. They are ideal to be placed on top of the mattress
As far as weight goes the pressure pads are designed to detect things that are over sixty pounds. This makes them ideal for adults, but not so perfect for children. Each pressure pad typically comes equipped with a warranty, and perhaps most importantly is waterproof.
If a pressure pad system is not what you are looking for you are not out of luck. There are other types of alarms for beds that may fit your needs. You can also find infrared monitors. These alarms operate with the use of an infrared beam bed tries to leave, an alarm will be set off.
If you do not have the money for high tech and expensive home alarms for beds then there is one other method of bed alarms that you will want to look into. Basically, you are going to look at attaching the patients clothing to an alarm.
When this person gets up or starts to fall it willrelease the tether that will signal the alarm. This type of alarm is a battery operated system to ensure that it is as mobile as possible which will increase the unit's versatility.
There are many different types of bed alarms on the market. To find the one right for your situation you will need to think about what your specific needs are and which type of technology will suit those needs the best.

From Bed Alarms to Home Alarm Systems

Back to Home Alarms-to-Alert-You