Home Alarm Batteries are Important to Pay Attention Too!
Home alarm batteries and home security batteries need to be reliable and long lasting.
Alarms with dead batteries will do nothing to alert you to potentially fatal situations. Having working smoke alarms in your home can save your family from tragedy in the event of a fire. Avoid exposing alarm batteries to extremely hot conditions. Keep alarm batteries or home security batteries away from extremely cold temperatures when possible. Keep your alarm battery or home battery and the contact terminals as clean as possible.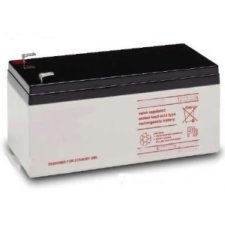 If a home alarm battery or home security battery is expected to be idle for a long period of time, store the battery in a cool and dry location.
When the battery that powers a house alarm begins to lose its ability to function, a warning will normally display or beep on the front panel of the alarm.
A critical part of home safety includes checking your smoke and carbon monoxide alarm batteries to ensure that they are functioning properly. Ideally, batteries in your house alarms should be changed twice a year. A low or dead battery makes the alarm ineffective and increases your chances of serious injury or death.
Home security systems and smoke alarms usually run on both electrical power and a battery. Power outages place people in their most vulnerable state. Smoke and carbon monoxide alarms provide you and your family with an early warning of a possible fire or gas leak.
HAVE A QUESTION ABOUT HOME ALARM BATTERIES, ASK IT HERE!!
SUBMIT YOUR COMMENT!!
Do you have a great story about this? Share it!
---