Motion Alert Alarms
Motion Alert Alarms are a passive infrared system that detects motion in any selected area.
The dramatic increase in false alarms has caused a delay in police response times and an increase in false alarm fees on top of already outrageous monitoring fees.
An entry chime option allows you to use this in a business to alert you of entering/exiting customers and then switch to alarm mode when business is closed. If the infrared field is broken the alarm will sound and alert you. You can also employ one of these motion sensing alarms in front of a door or window to sound off if movement is detected there.
Some motion sensing alarms are auto-dialers that will call a predetermined set of numbers in sequence to make an alarm notification call..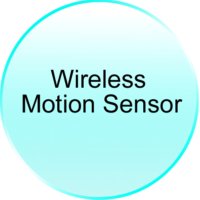 These are ideal security for home, retail store, office, or hotel room. If you put one in your garage and one in your backyard, there are alarms containing electronic voices. The recording for the garage transmitter could be something like, "There's someone in the garage " and the back yard could say, "There's someone in the backyard ". This is how you would be notified if someone trespassed into those areas.
The best location to install the Sensor/Transmitter is in an area where tree branches and bushes will not be blown by a wind in the detection zone of the Sensor/Transmitters. The lower the Sensor/Transmitters are mounted the higher the chance of picking up a small animal.
How often will the Sensor/Transmitter send a signal?. Whenever movement is detected, a very loud alarm will sound.
Installation is fairly simple for all of these alarm systems. You can cover a hallway with these so that if someone enters the hallway, the alarm will go off and make a loud ear-piercing noise that will likely make the intruder run away.
From Motion Alert Alarms to Home Alarm Systems

Back to Home Alarms to Alert You