Fire Codes You Must Know That Can Protect Home
The Fire Codes are adopted by the state or local jurisdiction and enforced by fire prevention officers within municipal fire departments.
It is a set of rules prescribing minimum requirements to prevent fire and explosion hazards arising from storage, handling, or use of dangerous materials, or from other specific hazardous conditions. It complements the building code.
The code is aimed primarily at preventing fires, ensuring that necessary training and equipment will be on hand, and that the original design basis of the building, including the basic plan set out by the architect, is not compromised. The code also addresses inspection and maintenance requirements of various fire protection equipment in order to maintain optimal active fire protection and passive fire protection measures.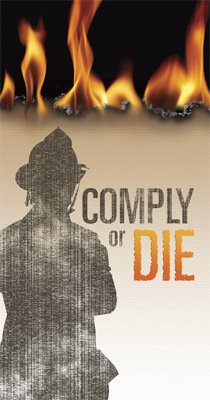 A typical fire safety code includes administrative sections about the rule making and enforcement process, and substantive sections dealing with fire suppression equipment, particular hazards such as containers and transportation for combustible materials, and specific rules for hazardous occupancies, industrial processes, and exhibitions.
Sections may establish the requirements for obtaining permits and specific precautions required to remain in compliance with a permit.
For example
, a fireworks exhibition may require an application to be filed by a licensed pyrotechnician, providing the information necessary for the issuing authority to determine whether safety requirements can be met.
Once a permit is issued, the same authority may inspect the site and monitor safety during the exhibition, with the power to halt operations, when unapproved practices are seen or when unforeseen hazards arise.
List of some typical fire and explosion issues in a fire code
Fireworks, explosives, mortars and cannons, model rockets
Certification for fire extinguishing equipment
Storage and handling of flammable liquids, solids, gases
Limitations on locations and quantities of flammables
Specific uses and specific flammables
Permits and limitations in various building occupancies
Locs. with a smoke detector , sprinkler system or fire ext.
Removal of int. and ext. obstructions to emergency exits
Permits and limitations in special outdoor applications
Electrical safety code
Fuel gas code
Ask your Fire Safety Codes and Home Alarm Systems Question HERE!
SUBMIT YOUR COMMENT!!
Do you have a great story about this? Share it!
---
Return from Fire Codes to Fire Alarms

Back to Home Alarms-to-Alert-You