Email Alert Sounds
Email Alert Sounds for when you need to check your e-mail, all you need to do is to launch your favorite e-mail client and click the button (usually labeled "Send and Receive") to download all of your new e-mail.
If your e-mail is hosted online, it is even easier requiring you just to login and wait for your inbox to load. E-mail clients are usually configured to receive new e-mail every few minutes even if your browser or e-mail client is minimized. Some clients may show you a pop-up notification if you have new mail or produce an email alert sound.
About Email Alerts
Email alerts are small sounds that are played when you receive new e-mail on your home computer. They are more reliable than pop-up messages because you never get visually disturbed while working on an application or playing a video game. The sound that the alert makes depends on the program that you are using and can be quite faint if your speaker volume is set too low. The sound normally lasts a few seconds or less and occurs right after the e-mail arrives or successfully downloads to the system. Changing these email alerts can help you give your client a more customized feel or better notify you of incoming mails.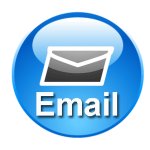 How to Set Email Alerts
Setting the sounds can be made possible by opening the "Control Panel" and then going to "Sound" in classic view. The "Sounds" tab should show you a list of the different sounds for the various operations in Windows. One of the operations is labeled "New Mail Notification" if you scroll down a little bit and then click the combobox below "Sounds:" and choose from the list there. You can test the sound without applying it by clicking "Test". If you want to use a sound that you downloaded from the Internet or want to select a sound outside the current "Sound Scheme", click "Browse" and find the folder where the WAV file is and select it.
Where to Download Sounds
You can find sounds by simply using a search engine like Google and typing in keywords that are related to the sound that you are looking for. Look for sounds in directories like SoundDogs.com and save any sounds that you find in a folder so you can set them using the steps mentioned earlier.
Useful Tips
Don't be alarmed if a good sound that you find is In another format such as mp3. With an audio converter tool, you can convert those mp3 files to WAV formats so you can use them as email alert sounds. Just type 'mp3 to wav' in Google to get some leads on how to convert audio files. Make sure that the length of the sound isn't too long because more resources will be spent playing the sound each time you receive an e-mail. If you are having trouble downloading sounds and you have a microphone plugged in, you can always record your own email alert sounds instead by using the built-in Windows application - "Sound Recorder".
Ask your Email Alert Sounds and Home Alarm Question HERE!

From Email Alert Sounds to Free Text Alerts

Back to Home Alarms-to-Alert-You