Child Medical Alert Tag Types
Many parents are choosing to use
child medical alert
methods like tattoos and bracelets to ensure that if something does happen their child will get the best care possible.
Emergencies often happen when you least expect them. When your child is in the care of others, it can often be difficult for medical personnel and other adults to know how to help your child or how to figure out what is wrong, especially when they have an underlying medical condition such as diabetes that could be causing the emergency.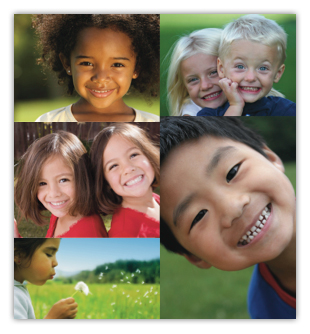 Ideally, you will be with your child whenever they have a problem that needs attention. Unfortunately,
we do not live
in an ideal world. Whether your child is at school, daycare, the park, summer camp, or any number of places, the fact is that they could need medical attention for some reason.
Child medical alert
bracelets are handy little pieces of
jewelry
that look nice but can still carry pertinent information about your child's condition or health problem. Available in a wide variety of colors or styles, these bracelets can alert supervising adults and
medical personnel
unfamiliar with your child to health conditions that may require special treatment in emergencies. They are also a great way to advertise allergies, especially to medications, ensuring your child isn't exposed to anything that could potentially make their condition worse or cause another problem altogether. If you're concerned about your child losing a bracelet or getting hurt by it, you could also try a child safety alert tattoo. The tattoo is temporary, but can be customized to list
allergies and medical issues
. This method ensures your child will not lose their healthcare information, and kids love tattoos. They are inexpensive, but these tattoos could save your child's life.
Some children have severe conditions and extensive medical histories that cannot be summarized on a tattoo or engraved on a piece of jewelry. Especially if your child is older, they may benefit from the
child medical alert
form that you can download from the
American Academy of Pediatrics
. This form is free and includes such pertinent information as the child's primary care doctor, allergies, medications used and suggested procedures, tests, and precautions to take in case of emergency. If you feel that the form is not enough, you may also want to check out the
Medic Tag
. This safety device can carry all of your child's emergency and health information on a small USB device which emergency personnel can simply plug into a computer and pull up the information. They can then find the most accurate and effective way to treat your child as quickly as possible.
Increases in allergies and medical conditions
and disorders have made child medical alert devices a must have for many families. Whether your child is traveling, playing, or simply going about their daily activities, you want them to be safe. The wide
variety
of child safety alert tags could be the difference between a quick fix and a situation becoming worse than it had to be. Find the one that works best for your child and make sure that you equip them with the information to save his or her life.
From Child Medical Alert to Medical Personal Alarms

Back to Home Alarms-to-Alert-You